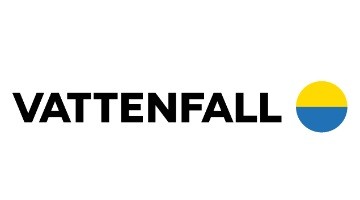 International Trainee - Strategy and Business Developer
Ansök nu
International Trainee - Strategy and Business Developer
Now you can shape the path towards fossil free living. We're searching for 16 talented individuals to join us on our journey towards fossil free living. Individuals that challenge the way we think, lead us down new paths and contribute to solving the biggest challenge of humankind – climate change. Is this you?
Become one of our 16 International Trainees at Vattenfall. Each of the trainee positions is unique, linked to a department within a specific business area and a working location. This means that each position has its own specific responsibilities, challenges and matching profile.
Next to your personal development in this unique position you will be enjoying one year of all we have to offer. Your trainee year will be filled with meetups with your international trainee team with likeminded individuals. You will be meeting up virtually to work on assignments and live during four seminar weeks where you will be visiting our power plants and growing your superpowers with a variety of trainings.
Your role as a Trainee - Strategy and Business Developer
Fleet Development supports Business Area Generation primarily with the strategic work, follow-up of our Business Units and business development. For example, work with composites analyses, strategies/strategic processes and propose and run different business and development opportunities. Here you will be a co-sponsor to our projects in nuclear, hydro, electro fuels, etc.
Your daily activities:
Making presentations / story lines

Stakeholder management

Planning, organizing and analysing

Data management

Supporting managers and colleagues in their daily work 
Your profile
Who are you?
Whether you want a climate smarter career as an energy specialist, visionary manager, or inspirational project lead in the energy sector, we offer you these possibilities within the Trainee Programme.
As a Trainee - Strategy and Business Developer you recognize yourself in the following:
Master of Science in Engineering or Business and Economics

You have a broad interest in strategy, business development and digitalization

Experience from jobs or assignments within infrastructure, project management or industry (meritorious)

You are a flexible team player with strong networking skills, you communicate effectively and have the ability to find a way forward even when there is uncertainty

You are fluent in English and Swedish, both written and spoken
You are our ideal trainee if you are a recent graduate with an academic degree and have maximum one year of work experience, or you graduate before March 2024. You are fluent in English. Skills in other world languages can be a merit. You are willing to relocate for possible assignments throughout the organization. And of course, you identify yourself with our principles: active, open, positive and safe.
Location:
You will be working in the department "Strategy and Innovation" and the position is located in Solna preferably, or Gothenburg in Sweden.
Additional information
What we offer you
Vattenfall International Trainee Programme is the kickstart of your career within Vattenfall. You will have the opportunity to develop your professional and personal skills over the course of a year. In the Trainee Programme you will take part in international workshops and site visits during the seminar weeks. You will have the opportunity to work abroad and get a good overview of our entire organization. Each position comes with a competitive salary and an excellent remuneration package. Read more about the elements of the Vattenfall International Trainee Programme here.
Our Organization
At Vattenfall you can free your superpowers! We are one of the European market leaders in the generation of renewable energy and are primarily active in Scandinavia, Germany, Denmark, UK and the Netherlands. We take our responsibility seriously and together we are making the change towards fossil freedom. Our goal is to enable a fossil-free living within one generation. We are a dynamic company with an international focus and a social face at the heart of society. Diversity and inclusion is in everything we do, read more about D&I within Vattenfall.
Application process
We welcome your application in English, including resume and cover letter via the application button on this page. Last day to apply is October 15th. Selection period starts after the application period is closed with online tests followed by interviews in November.  An assessment is also part of the recruitment process and will take place in the end of November. The recruitment process will be finalized in December. The last step will be a pre-employment screening. Starting date of the Vattenfall International Trainee Programme will be March 4th, 2024.
We look forward to your application!
At our FAQ site you can find answer to most of the questions regarding the Trainee programme and the selection process. Please read the FAQ page first and if your question is still not answered, please contact your responsible recruiter Ann Nilsson, +46 70 218 77 90.
Trade union representatives in Sweden: Rolf Ohlsson (Akademikerna), Christer Gustafsson (Ledarna), Jens Morell (Unionen). To get in contact with the representatives, please call Vattenfall´s switchboard +46 8 739 50 00.  

The security of Vattenfall and its employees is essential. For that reason, a pre-employment screening will be part of your recruitment process. The screening is based on the role you will fulfill within Vattenfall. The screening will be performed by a third party, Validata.
Vattenfall is a critical part of Sweden's infrastructure and as such subject to a number of specific rules and regulations, in example security protection, nuclear non-proliferation and export controls. For these reasons there is an approval process prior to employment for a large number of positions. In addition, if candidates have applied for positions which will give them access to sensitive information or secured premises they must undergo a security vetting process in accordance with the Swedish Security Protection Act.
About the company
Vattenfall is one of Europe's largest producers and retailers of electricity and heat. Our main markets are Sweden, Germany, the Netherlands, Denmark, and the UK. The Vattenfall Group has approximately 20,000 employees. We have been electrifying industries, powering homes and transforming life through innovation for more than 100 years. We now want to make fossil free living possible within one generation and we are driving the transition to a sustainable energy system.