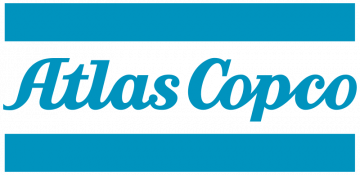 Global Key Account Manager, Industrial Assembly Solutions
Ansök nu
Global Key Account Manager, Industrial Assembly Solutions
Our solutions are a key part of most industries - electronics, medical research, renewable energy, food production, infrastructure and many more. Working with us means working with the latest technologies and groundbreaking, sustainable innovations.
Join us on our journey for a better tomorrow.
The Electromobility (E-mobility) segment is strategically important for Atlas Copco, it is a huge opportunity for us to shape the future of the industry by bringing our innovative solutions to the market.
If you are a proactive and enthusiastic individual who thrives in an international environment, we have an exciting opportunity for you to become a key player in shaping the future of the E-mobility sector. 
What the position is all about
Our vision is to become the world leader in E mobility solutions, and we are on a mission to build strong, long-term relationships with customers by demonstrating commitment to their and our success in achieving CO2 neutrality.
As the Global Key Account Manager, you will handle leading players in the industry, including Volvo Cars and Volvo Trucks. Your role will involve building trusted relationships on a global scale, understanding customer requirements, and delivering prompt and effective solutions. By closely collaborating with our Customer Centers across the globe, you will identify new opportunities, analyze market trends, and develop strategies to expand our product and service offerings. You will also negotiate global contracts, oversee processes, and ensure customer satisfaction.
Location: Quick and easy access to the central decision-making centers of our customers is crucial. Ideally, you will be located in Gothenburg or Stockholm, Sweden. However, we are open to considering other nearby locations.
Reporting Line: Business Line Manager CC (Customer Center) IAS (Industrial Assembly Solutions) Nordic in Sweden, with a dotted line to VP (Vice President) Sales Germany of the IAS divisional team.
What we expect from you
The ideal candidate for this role has relevant experience in the car manufacturing industry and a solid understanding of industry trends. You have previous experience working with key accounts and possess a proven track record of building and maintaining business relationships, along with negotiation and presentation skills. 
Additionally, a strong analytical mindset and the ability to derive strategic decisions from complex market and customer information are necessary. You have a technical background and/or deep understanding of technical products and solutions.
You are flexible and willing to travel globally to visit customers to gain a deep understanding of their requirements. You collaborate effectively with various internal and external stakeholders, fostering a positive and cooperative work environment.
Fluent proficiency in English is required, with additional language skills in Swedish or German being a significant advantage.
What you can expect from us
A friendly atmosphere based on inclusion and diversity.

A culture known for respectful interaction, ethical behavior, and integrity.

Potential for your ideas to be realized and make a significant impact 

New challenges and continuous learning opportunities.

Plenty of opportunities to grow and develop inside the Atlas Copco Group.
Application & further information
If you're interested in this position, please apply with your CV only - no personal letter - and answer the questions in the application form. 
If you have queries regarding the role or the process, please contact Ulf Sandström, Business Line Manager Customer Center Industrial Assembly Solutions, Nordic (ulf.sandstrom@atlascopco.com) or Hanna Andersson, Talent Acquisition Specialist (hanna.andersson@atlascopco.com). 
We warmly welcome your application!
Diverse by nature and inclusive by choice
Bright ideas come from all of us. The more unique perspectives we embrace, the more innovative we are. Together we build a culture where difference is valued and we share a deep sense of purpose and belonging.