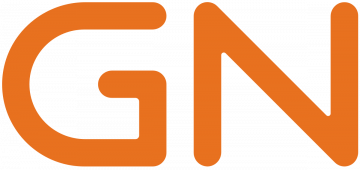 Global Digital Content Execution Specialist, Marketing, GN Hearing
Ansök nu
Global Digital Content Execution Specialist, Marketing, GN Hearing
Do you want to manage and develop our global product campaigns for our market leading and worldwide recognized hearing aid brands - and thereby help millions of people with a hearing loss? And do you want be part of our exciting digital marketing journey? Then you might be our new colleague.
Join us at GN – we make life sound better
At GN we design and manufactures world-leading intelligent audio, video and gaming communication solutions. We have consumer, professional and medical-grade products and expertise, all under one roof.
Inspired by people and driven by our passion for innovation, we leverage technologies to deliver unique user experiences that bring people closer through the power of sound.
We at GN Hearing, part of the GN Group, care about people impacted by hearing loss and create medical-grade hearing aids and hearing solutions that aim to enhance their lives. GN Hearing enables people to Hear More, Do More and Be More through our intelligent hearing solutions.
GN's market leading solutions are marketed under brands such as ReSound, Beltone, Interton, SteelSeries, Jabra, BlueParrott and FalCom in more than 100 countries. GN Group employs over 7000 people and is listed on Nasdaq Copenhagen (GN.CO).
Welcome to eCommerce & Digital Customer Solutions, GN Hearing 
At our global HQ located in Ballerup, Denmark, as our new Digital Content Execution Specialist, you will join the Global eCommerce & Digital Customer Solutions team, which is part of the Global Marketing & eCommerce Management function within our hearing aid business unit, GN Hearing.
You will report directly to Senior Director of eCommerce & Digital Customer Solutions, Jan-Cees van der Doe.
The eCommerce & Digital Customer Solutions is overall responsible for all brand website, e-commerce solutions, salesforce.com and all other digital customer facing channels. You will be part of an informal, inclusive, and welcoming team operating in a global, fast-pasted and dynamic environment.  
The digital GN landscape is drastically changing and modernizing, and this requires talented people that ensure we build the right things for our customer. The ambition is to become the preferred partner through best-in-class digital offering, as well as a partner who is easy to do business with.
What will you be doing?
Your overall responsibilities are to manage and develop our B2B and B2C execution activities for our global product campaigns – incl. New Product Launches - across the world for our hearing solutions brands. This will amongst others require that you make sure everything launches on time in every country, across multiple brands and languages.
Specifically, you will:
Change the company set up from a traditional content set-up to a state of the art Headless content set-up in a brand new CMS system

Execute the local country versions of all product campaigns from a content perspective

Ensure timely execution for consumer-focused campaigns as well as campaigns targeted towards hearing care professionals.

Secure strong working relationships with all of the local marketing departments

Train the local marketeers -incl. how to use our Customer Management System (CMS), Sitecore

Customer focus through AB testing or multivariant testing

Content optimization by constantly tracking performance through Google Analytics and other data sources

Act as second level support for complex product marketing content and Sitecore issues for all the countries
Sound good so far? Here's what you'll need to succeed
We imagine that you are a team-player by heart with a positive-, and collaborative attitude, since you will work with both colleagues and stakeholders across departments, organizational levels, and geographies. You are also a self-starter, accountable, result orientated, and possess well-developed project management abilities, whereby you work structured, pay attention to details, and can meet your respective deadlines on time. In addition, you are curious and ambitious in your designs.
Moreover, we imagine that you have:
Some years of experience within content marketing management and product launches within B2B and B2C e-commerce – preferably from a company with international exposure

Worked in an Agile way before or are looking forward to adapting that way of working

The ability to manage many product launches and product pages at the same time

Experience with driving standardization and simplification processes enabling a short time-to-market and scalable activities

Experience with managing a headless Customer Management System (CMS)

Fluent in English, both in writing and in speech: As an international organization with colleagues in over 50 different countries, our official company language is English. It's essential that you can communicate effortlessly with your colleagues, no matter where they are
Advantageous experience, but not prerequisite for the position:
Experience from the hearing aid industry

Sitecore experience is preferred.

Amplience CMS
To be successful in your new role, it is important that you thrive in a fast-paced, dynamic, and global environment. In addition, it is equally important that you possess well-developed stakeholder management-, and communication abilities, since you will collaborate with a wide range of stakeholders across GN Hearing and the GN Group, incl. functional experts across regions and global markets.
The GN culture
GN's values listen, challenge, and transform form our culture. We greet every day with energy, engagement, and enthusiasm, bringing our best selves and approaching problem-solving and challenges with a 'glass half full' attitude. We're independent, but we also know when two heads are better than one.
Our leaders are supportive, our teams are tight-knit, and we believe in the power of collaboration across every level of our organization.
Our workplace offers plenty of different benefits and flexibility to keep us happy and healthy and allow us to focus on what matters to us in and outside of work. We hope you are curious to explore and engage in the recruitment process with us.
Think you've got what it takes? Apply now
To apply, use the 'APPLY' link no later than 31st of August 2023. Please submit your cover letter, CV and portfolio, as part of your application.  
If you want to know more about the position, you are welcome to connect with Jan-Cees van der Doe, Senior Director of eCommerce & Digital Customer Solutions on LinkedIn.
Good luck with your application. We're really looking forward to hearing from you.