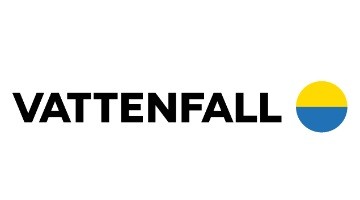 Business Developer - Hydrogen
Do you want to shape the future?
We are offering an exciting opportunity as Business Developer - Hydrogen to be an important part in paving the way for Vattenfall and its customers and partners towards a fossil free future!
As Business Development - Hydrogen you will play a pivotal role in driving the growth and success of our hydrogen business function.
The Hydrogen Solutions team's main purpose(s) is to build up Hydrogen as an mature offering in Vattenfall's future pipeline through an "incubator" approach until full maturity has been reached and commercial buildout is possible. We are forward-thinking and innovative. We are dedicated to accelerating the transition to a sustainable, low-carbon energy future.
Vattenfall is at the forefront of the hydrogen industry, pioneering cutting-edge technologies and solutions to harness the power of hydrogen as a clean energy source.
As  Business Development - Hydrogen you will be responsible for driving the search for new business opportunities, establishing strategic partnerships, and expanding our presence in the rapidly evolving hydrogen market. Your efforts will directly contribute to the advancement of our mission to create a sustainable energy future.
We have many experts and teams supporting you in all areas and you will have the chance to work internationally with people from many different countries and offices.
More specifically you will
Develop the offshore hydrogen strategyleading to the build up of a hydrogen portfolio

Building up project pipelinetogether with other departments by identifying most attractive opportunities based on strategic, commercial and regulatory fit

New Business Development:Identify and engage potential customers, partners, and stakeholders in the hydrogen sector. Cultivate and maintain strong relationships to drive business development efforts.

Market Analysis and Strategy: Conduct thorough market research to identify trends, opportunities, and potential competitors in the hydrogen industry. Develop and implement effective business strategies to capitalize on market growth.

Strategic Partnerships:Collaborate with key industry players, government agencies, and research institutions to establish strategic partnerships that support the growth of our hydrogen business.

Represent Vattenfall Offshore Hydrogeninternationally across markets and all relevant summits and conferences

Coordinate deliverables and resource requirementswith other key stakeholders to implement the strategy
Work location can be Berlin or Hamburg in Germany, Stockholm in Sweden, Kolding in Denmark, London in UK or Amsterdam in the Netherlands. Frequently travel has to be expected.
Your profile
For succeeding in this role
You have a strategic and analytical mindset the allowes you to make sense of complex and sometimes contradictory information to effectively solve problems. You are actively learning through experimentation when tackling new problems, using both successes and failures as learning. You have an adapting approach and demeanor in real time to match the shifting demands of different situations. You are consistently setting goals for yourself and taking on new opportunities and tough challenges with a sense high energy and enthusiasm. 
Furthermore you can easily build partnerships and work collaboratively with others to meet shared objectives. You relate openly and comfortably with diverse groups of people. You have the ability to anticipate and balance the needs of multiple stakeholders. You can develop and deliver multi-mode communications that convey a clear understanding of the unique needs of different audiences.
Your qualification and experience
Degree in a relevant field of Economics, Business Administration or Engineering

Minimum 3 years of experience in developing new businesses models, cases and new application for new markets

Experience in consulting is an asset

Highly motivated, inspiring and communicative

Demonstrated ability to work in international teams, performance mindset and willingness to learn constantly

You have the skillset to influence and question the status quo both internally and externally on various organizational levels

Excellent communication skills in English, both written and spoken
Additional information
More information
We offer a challenging and international work environment and the possibility to work with some of the best in the field. You will be working in interdisciplinary teams and you can always count on support from committed colleagues as 'Ask and Share' concept is essential for the way we work. We offer attractive employment conditions (smart working, flexible working hours and a good-work-life balance) and opportunities for personal and professional development. Click here for further information.  

We welcome your application in English (including CV and cover letter, stating your motivation) no later than 15th of October. We kindly request that you do not send applications by any means other than via our website due to GDPR. 
 
For more information about the recruitment process you are welcome to contact our recruiter Antje Niklas Rehn via mail: antje.niklasrehn@vattenfall.com. 

At Vattenfall we are convinced that diversity contributes to build a more profitable and attractive company and we strive to be a good role model regarding diversity. Vattenfall works actively for all employees to have the same opportunities and rights regardless of gender, ethnicity, age, transgender identity or expression, religion or other belief, disability or sexual orientation. Click here for further information. 

The security of Vattenfall and its employees is essential. For that reason, a pre-employment screening will be part of your recruitment process. The screening is based on the role you will fulfill within Vattenfall. The screening will be performed by a third party, Validata. 
In Sweden, the trade union representatives are: Rolf Ohlsson (Akademikerna), Anders Bohlin (Unionen), Christer Gustafsson (Ledarna), Rebecka Hedsell (SEKO). To get in contact with the representatives, please call Vattenfall´s switchboard +46 8 739 50 00.

We look forward to receiving your application!
About the company
Vattenfall is a European energy company with approximately 20 000 employees. For more than 100 years we have electrified industries, supplied energy to people's homes and modernized our way of living through innovation and cooperation. We now want to make fossil-free living possible within one generation. To be able to reach this ambitious goal we are looking for talented individuals who, in addition to their passion for their own role, also have strong team spirit and want to contribute to supporting a meaningful corporate mission.